Virtual Presentations: Introduction and Resources
Virtual Presentations: Introduction and Resources
Chiropractors are at the forefront of healing patients naturally but many are not as cutting-edge when it comes to technology and many chiropractors are asking how they can incorporate virtual presentations into their practice.
Virtual presentations can be used for patient attraction, patient engagement, or for educational purposes. The following article will explore this topic in-depth and provide resources that can help you get started with incorporating virtual presentations into your practice.
What is a virtual presentation?
Virtual presentations are similar to traditional slide show presentations, but they can be done from anywhere in the world and do not require any physical presence, or slides.
It's a type of presentation where the presenter uses technology to connect with participants remotely and simultaneously via computers, tablets or other devices that have internet connection and web browser capabilities.
During a virtual presentation, a speaker presents their material by projecting it on a software program that can be viewed by anyone that has that software program installed on their computer or by clicking on the link generated by that program.
For example, a speaker could use a program called Zoom and their slides, which would make it possible for people with the free version of Zoom on their computer, an iPad or a smartphone and Internet connection to view them online.
The benefits of Virtual presentations
Virtual presentations have a number of benefits.
Save time and money by showing your products in person without being physically present

There's no need for expensive equipment or complicated installations

It's more convenient for your prospective patients to attend virtually.

Spread your message quickly and effectively through virtual presentations

How to create a virtual presentation
There are a number of ways to create your own virtual presentations.
Use PowerPoint for Microsoft Office or Keynote for Macs if you have them on hand.
If not, Google Slides is an excellent alternative.
Create your presentation using your favorite structure. We use our proprietary persuasive presentation structure:
Opening: The goal here is to engage the audience from the beginning of your presentation. Remember, engagement leads to transformation.
Preframes: The goal of this section is to present your information so your audience notices what you want them to notice. You will create a context for the presentation and what your information will do for your audience.
Body: This section is the "meat" of your presentation. Here you will organize your ideas in a way that it is easy for your audience to follow to take action.
Preclose: This section is one of the weakest parts for most presenters because they fail to build value for their offer. If you are a Chiropractor doing a virtual lunch and learn, for example, you would describe the benefits of your consultation while elegantly creating urgency for the audience to take action.
Close: the purpose of the close is twofold: to give specific directions to the next step and to end the presentation on a "high note" .
Tips for a successful virtual presentation
Be honest and open with your audience. Your honesty will earn their trust, which is the most valuable asset you can have in a presentation. Don't tell people that it's going to be easy when there is a lot of work involved.
Ask the audience questions. I'm a big fan of asking questions. In fact, I think most presentations would be better if there were more interaction with the audience. What do you think?
Keep your presentation as short as possible, but as long as it needs to be to give them the information they need to make a decision (buy, decide, etch).
Make use of charts, graphs or other visuals (such as video) in order to capture attention and illustrate complicated ideas.
And the best tip I can give you, is TELL STORIES… lot's of stories.
Types of software you can use to create and deliver your own virtual presentations
Adobe Presenter – This software allows you to create a virtual presentation that can be delivered online or in-person from your own computer, complete with animations, transitions, voiceover recording and other features. You'll need an internet connection.

Canva – Create online presentations with this easy-to-use graphic design app. You'll need an account with access to the Canva website or a mobile device that supports their app.

Keynote or Powerpoint – If you are already familiar with the basics of creating a presentation in one of these programs, then it may be worth your time to learn more about their capabilities for virtual presentations.

Prezi – This is online software that lets you create a slideshow presentation without having any design skill or technical know-how. The interface is designed so that anyone can make a visually appealing presentation

Zoom – This app is for hosting virtual presentations. You'll need an account with Zoom and a webcam, microphone, and internet connection in order to use this service

Gotomeeting – This is one of the most commonly used tools for virtual presentations. It offers a variety of features, such as screen sharing and broadcasting capabilities

Google Hangouts – This was formerly known as Google+Hangouts and it's free to use with anyone who has a Gmail account.

Webinar jam – This is a website that offers users the ability to host and share online meetings. Very user-friendly and built with sales in mind.

Resources for more information on virtual presentations.
Influencing from the front for the virtual presenter seminar – This is a seminar developed to teach anyone how to make create persuasive presentations, run online events, and make money using the 1 to many presentation model.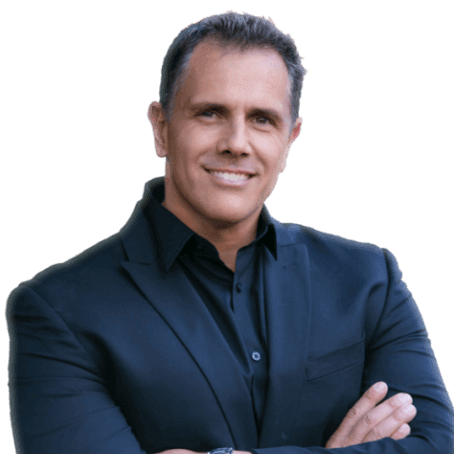 Checkout our 3-day Persuasive Speaking
Intensive for Chiropractors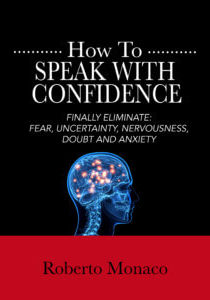 Free ebook shows you how to speak with confidence.  Get rid of completely or reduce SIGNIFICANTLY your fear of speaking in front of people.