[Interview] The Chiro Advocate: Dan McCoy
Chiropractor Technology Expert Dan McCoy
Podcast: Play in new window | Download
BIO
Dan McCoy is the Founder of Techsubluxation.com, the only IT firm in the country dedicated 100% to helping chiropractors nationwide become more protected, productive and profitable using technology.
Dan has coached hundreds of DC's on how to focus on their business of saving lives. Dan loves to say "We do for your computer network, what you as a chiropractor do for the human body! We adjust technical subluxation."
His mission is to impact at least 10,000 chiropractors over the next two years to help them discover how with passion and purpose we radically eliminate the obvious and underlying computer and technology issues they face in their offices. By allowing the doc to sleep better at night they can focus on helping patients achieve optimum health and wellness.
How do you prefer to learn?
We have an option that's just right for you
1 on 1
Private coaching for those who prefer to have personalized attention.
Seminar
Group seminars for those who prefer an immersion experience...
Online
Online training for those who prefer to work at their own pace.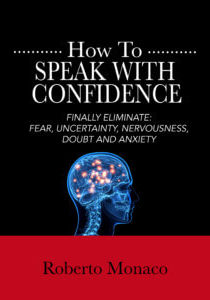 Free ebook shows you how to speak with confidence.  Get rid of completely or reduce SIGNIFICANTLY your fear of speaking in front of people.