[Interview] The Chiro Advocate: Dr. John Davila
Podcast: Play in new window | Download
About Dr. John
After graduating for Palmer College in 1994 and then establishing three successful practices in the Myrtle Beach, S.C., area, John decided his passion and calling was to help other doctors be successful through being compliant.
Since 2000, John has been training doctors and staff on the topics of federal and state level insurance compliance. He has consulted for numerous insurance networks and in 2001, John re-wrote the Medicare policy for chiropractic reimbursement for Palmetto GBA and served on their Physician Carrier Advisory Committee while training their nurse reviewers on medical necessity and documentation.
Dr. Davila regularly speaks on the topics of how to navigate Medicare and documentation issues while still maintaining a subluxation and wellness based philosophy. In addition to working with hundreds of clients privately, John currently consults for the world's largest chiropractic practice management consultants in order to help them solid and referenced compliance advice which allows their clients to thrive without fear!
How do you prefer to learn?
We have an option that's just right for you
1 on 1
Private coaching for those who prefer to have personalized attention.
Seminar
Group seminars for those who prefer an immersion experience...
Online
Online training for those who prefer to work at their own pace.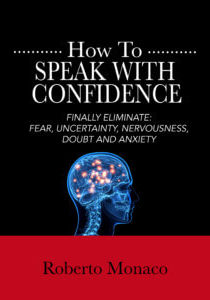 Free ebook shows you how to speak with confidence.  Get rid of completely or reduce SIGNIFICANTLY your fear of speaking in front of people.