This is why most Chiropractors fail at marketing
Let's rap about marketing:
After personally working with and speaking with 100's of Chiropractors, I know one of your biggest problems is your marketing.
You hear about so and so who's killing it using the latest fad and you're not sure if you should be getting in on the action.
There's always a new fad (shiny object) that someone is trying to hock you.
Many of these have the potential to work but won't if you don't have the basics of marketing down pat, you're gonna fail
Let's take Facebook marketing for example…
It is the latest rage that everyone is clamoring over… "Use Facebook ads to fill your dinner with doctor."
Yet, when you try to this on your own, you fail miserably (that's IF you can get passed the technology hurtle – opening account, attaching Credit card, landing pages, forms etc).
The reason is because Facebook is just another medium. It's a channel to put your message in front of prospects.
In order to be successful, you need to know about and understand the basics of marketing.
In a nutshell marketing is:
The right message for
The right market delivered through
The right medium
Facebook is one of the above (the medium), you still need to know how to speaking to your audience. What's the right appeal? And you still need to target the right audience on Facebook. One that is aligned with the message from #1.
It's simple, but not easy.
This is why most Chiropractors fail at marketing.
They don't under the magic 3 (Message, Marketing, Medium).
If you want to improve your marketing chops, then here's some suggestions to be reading:
— Copywriting (Claud Hopkins, David Ogilvy, Drayton Bird)
— Direct response Marketing (Dan Kennedy, Joe Sugarman)
— Internet Marketing (Perry Marshall, Ryan Deiss, Dan Kennedy, Russel Brunson)
— Others: Seth Godin, John Jantsch
That list isn't exhaustive by any means. If you didn't do anything but read all of Dan Kennedy's books on the above subjects, you would be light years ahead of most Chiropractors.
If you understand the foundation of marketing, you'll be a able to make whatever "medium" you choose a success. And you'll discover lots of ways your current marketing can be improved.
And much of what you learn about copywriting, can be applied to your presentations. And vice a versa, you'll start to see how, what we're teaching you in the Chiro Speaking Club can be applied to your marketing.
Not a member yet?
You can fix that problem here:
http://www.chirospeakingclub.com
Jeff Paro
The Chiro Speaking Club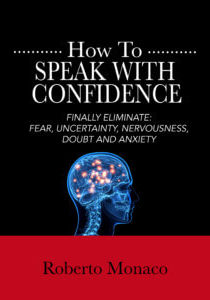 Free ebook shows you how to speak with confidence.  Get rid of completely or reduce SIGNIFICANTLY your fear of speaking in front of people.