"Master The Art And Science Of
High Converting Chiro Talks
In One Weekend."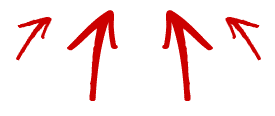 Watch this video and finally be able to explain what you do for a living!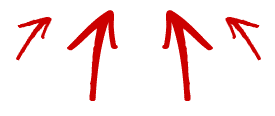 Watch this video and finally be able to explain what you do for a living!
Hi, I am Roberto Monaco and I'm the guy that has reviewed and improved more Chiro specific talks than anyone on the planet.
I would love to share what I've learned with you and invite you to join me for 3 mind blowing, knowledge-dropping, profit producing days at what we call:
Influencing from the Front:  
The only 3-day public speaking intensive designed specifically for chiropractors.
What we do at the Influencing From The Front for Chiros is to help you to achieve 7 main outcomes:
Overcome the fear and anxiety of speaking and transform them into confident presenters, regardless the size of the audience.

Teach you HOW to develop persuasive talks regardless of the time limit or content. For example, if you want to speak for 5 minutes, 50 minutes, 5 hours or 5 days, you will learn HOW to create persuasive content that sells.

You will walk away with our proprietary presentation system that our current DCs are using to close upto (impossible?) 120% of the room during lunch and learns, dinner with the doctor, etc

Remove any subluxation from your delivery (bad eye contact, bad speaking behavior, etc)

Walk away with advanced influence strategies that will help you increase conversion.

Help you get speaking gigs by sharing our gig getting system.

Provide live coaching. Live, unedited, real time feedback on your 15 min presentation that you give on day 3. Watching and learning from other DC presentations not only solidifies your confidence in your own speaking ability but provides you with a "done for you" presentation which will help you hit the ground running..
 I hope to meet you in person at one of our programs!!!
Roberto
Discover how to overcome the fear and anxiety of speaking in front of groups (big or small) and deliver your chiro story with unstoppable confidence.


Stop feeling uncomfortable during your close and discover how to make your offer your favorite part of your chiro talk (I know it is hard to believe, but it will happen). 


Observe a step-by-step system to put yourself into the most powerful, influential and loving emotional state before your chiro talks.


Find out the #1 thing that will cause you to become consistent with your public speaking and workshops efforts.
Receive a copy of an InfluenceOlogy-based presentation, that's laid out step-by-step, that is ready for you to unleash on your clients when you leave the event… (Some of our DC's are using this take home guide to convert 100% of the room. You can use this presentation for lunch and learns, dinner with doctor, corporate talks, etc)
Learn a framework to create persuasive presentations about ANY topic and ANY length (from 1-minute talks to 3 day events and ANY length in between)
Walk away with a system to create your OWN content so that your message is unique to you
Learn how to save dozens of hours of frustration, stress and sleepless nights trying to create a persuasive talk
Discover how to present influential content with or without powerpoint slides
Learn how to be quicker on your feet and and get comfortable with impromptu situations.
Discover a multi-step Close that will cause your audience to whip out their credit card and enroll in care plans.
Learn the secrets to becoming a dynamic presenter who will capture and hold the attention of your audience.
Reduce the use of filler words and other speaking distractions.
Use your body language to project confidence and increase compliance.
Implement the 10 (ten) elements of presentation delivery to increase your influence and conversions during ANY chiro or wellness related talk.
Discover the mistakes that boring presenters make.
Become more fluid and less stiff with your body language during presentations and general communication.
... this 3 day intensive will allow you to return back to your practice excited to speak and full of confidence.
WHAT PAST ATTENDEES SAY...
I look at talks before Influenceology (BI) and after Influenceology (AI) and see a drastic change in time usage, the ability to better communicate, better ways to lead, and the ability to easily take the listener from point A to point B.

Sincerely, Otto Janke
Chiropractor
Jeff and Roberto, what a breakthrough weekend! It was all that I hoped and tons more.  I'm am privileged to have met you both. My wife has a better husband, my kids have a better dad, my patients have a better doctor!  Weekend with boatloads of love and no judging! You guys rock it out! The seed is planted.

Dr. George.T. Foedisch
Available dates: (you will be able to select which date you want to attend after selecting which package you would like)
November 15th-17th , 2019 -
Atlanta, Ga
---
November 15th-17th, 2019 -

Atlanta, Ga
Frequently Asked Questions
Refund Policy: NO REFUNDS. Influencing From the Front is an event, similar to a rock concert. You are purchasing a ticket to attend that event's date and time.
Cancellation Policy: If you are within 60 days of the event and you aren't able to attend, you will be automatically enrolled into the next event free of charge. If you are not able to attend that event, you will have to purchase another ticket to attend.  Monies may be applied to coaching, products or other services.
Satisfaction Guarantee: After attending the program entirely (friday, saturday and sunday), if you are not completely satisfied, we will refund your money + 10% of your tuition.